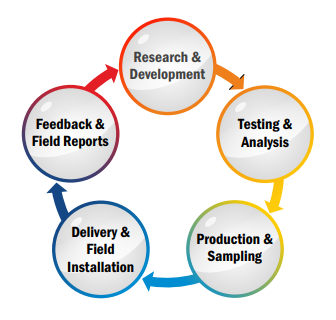 QUALITY ASSURANCE
We are fully committed to supply the best in class refractory
products and we undertake stringent measures to ensure that
we deliver quality materials as per specifications.
Our QA system consists of various checks at every stage of
manufacturing – raw materials, trials and commercial
production. This ensures that we deliver products, that will
perform under the desired service conditions. Our quality
system has been awarded ISO 9001:2008 certification.